No reservations

The entire move went like clockwork. RedEye's project manager had conference calls with the technicians performing the work, questions were raised that helped set the stage for a successful move, things I had not considered. On the day of the move, three technicians arrived early and got right to work. They operated with a speed and precision that was amazing. Extreme care was taken at every step. RedEye completed the move a full 15 hours earlier than expected! I have absolutely NO reservations recommending RedEye for IT projects/moves of any size.
Bob Haussmann, Ph.D.
CIO
Tabor Children's Services, Inc.
A Valuable Partner To Our Business

We are very thankful to have hired RedEye as our computer and IT company. Their attention to detail, their courteous and prompt service, and their knowledge and experience have made them a valuable partner to our business.

We highly recommend them to any company that know the importance of a truly professional and reliable computer systems organization.
Carol Zimkind
Controller
Avon Contractors, Inc.
RedEye Increased Our Efficiency And Capacity

I manage a fast paced, growing business that had outgrown its IT infrastructure. I was concerned about finding an IT company I trusted and felt comfortable working with. After meeting with several IT companies the decision to work with RedEye was easy.

RedEye worked with Sigma to completely redesign and implement an IT infrastructure that greatly increased our efficiency and capacity allowing us to grow, as well as protect and secure important company information.

We are thrilled to have RedEye as our IT resource.
Christen Martorana
Dir. of Operations
Sigma Imaging Technologies
Zero Regrets in Hiring RedEye

We needed to make a change and hire a new IT support partner. We got quotes from a few companies, including RedEye. There were two main reasons why we chose them over the others. First, their fee structure is simple. They provided me with a guaranteed flat fee monthly support rate that fit into my budget and was predictable. Second, they addressed our need for reliable data backups. They took the time to explain what their solution was, how it would protect our business data, and how they can quickly recover everything if it was needed. I have zero regrets in hiring RedEye.

Andy Surtz
COO
Fusion Employer Services
The RedEye Team Is Integral To Our Law Firm's Success

The technological demands in our industry were soaring in 2012 and we could no longer rely on a one-person IT service provider. We found RedEye just in time! Within just a couple months they helped us purchase new equipment, replaced outdated and slow technologies, and upgrade and secure our network to meet our clients' growing security requirements, all while meeting our everyday help desk needs. As our needs have changed over the last three years, RedEye has been there to do everything from seamlessly migrating our email to Microsoft Office 365 to providing a top-notch backup and disaster recovery solution. Ed, Andrea, and their team of engineers and supporting staff are always responsive and professional and we are glad we found them!
Gregory Javardian
Partner
The Law Office of Gregory Javardian, LLC
Our Relationship With RedEye Has Been An Unconditional Success

We first became familiar with RedEye when they assisted with the roll-out of a new virtual desktop infrastructure (VDI) project. While historically all our IT work has been internally, the scope of this project was such that we needed extra help.  We were extremely impressed with the engineers assigned both in terms of both knowledge and skill set.  RedEye configured the VDI environment from the ground up, on time and under budget.  After seeing how competent the RedEye staff were on this job, we entered into an agreement with the company to do proactive monitoring of our server environment.  Our relationship has been an unconditional success--we can actual document instances in which issues have been identified and resolved before we were even aware of their existence. We are extremely pleased overall, and have a new comfort level with our infrastructure that simply did not exist previously.
Robert Haussmann, Ph.D.
Chief Information Officer
Tabor Northern Community Partners
Hiring RedEye Was An Immediate Improvement

Before hiring RedEye, our IT administration was handled in-house. We depended upon one employee to effectively and efficiently manage our systems and security. With the rapidly changing technology, this became increasingly difficult and thus, we decided to partner with RedEye. It was an immediate improvement! Their expertise is extensive and the 24 hour availability is important to us. Our budgeting for technology is now established and clear. We are confident that we can effectively and efficiently work every day without interruption. We are a step ahead in today's world of software and security with an entire team behind us. We appreciate their consistent friendly, "can do" customer service approach. RedEye is a great team of professionals that we really enjoy working with!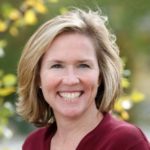 Ann Marciano
Marketing Manager
Lasley Brahaney Construction
RedEye Earns Our Recommendation

RedEye solved critical pain points that other providers were incapable of handling. When it was time for us to open our first location abroad, we had well-placed confidence in their team. They rose to the challenge.

I've noticed the RedEye team consistently improves processes to raise the service level they provide. Their tech team is both reliable and courteous so we can trust them to take care of our staff and support them in keeping the business moving. They always have someone on the team who is right for the issue you're having.

There are a lot of wrong answers out there when it comes to choosing an IT partner. I've discovered many average quality techs out there who don't know how to support sophisticated infrastructures – or can't do it at a competitive rate. Not so with RedEye. They are a valued solution for us, and they even helped us recover from wasted time with prior inferior tech teams. My only regret is not finding them sooner.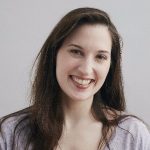 Juliette Dupré McGuire
HCS Director of People Operations
Tilting Point
Dedication To Excellence every Step Of The Way

RedEye did it once again. With the help of your experienced team, the long-planned move of servers went off perfectly according to plan and schedule. Once again, RedEye has proven to be a great partner to us. Thanks to all the team who were involved. Chris drove the equipment down, Nathan helped him rack it up by 1pm Saturday. Peter was key to getting all the other equipment in Cambridge un-racked and ready for disposal a couple of weeks ago.

Chris onsite Monday got everything back up and running ahead of schedule. In the end, all was perfect in my view. A big thanks to all of you for a totally professional job - top to bottom!

The guys at RedEye really do a great job of supporting us. It's very much appreciated and I will let our Executive Team know so they understand that this move could not have occurred without your dedication to excellence every step of the way.

David Peel
Manager
IT and Customer Support Voxware
RedEye Came Through On A Critical Project

We approached RedEye with a complicated project to provide hardware procurement, infrastructure configuration and installation, as well as IT support for a large scale STEM educational program taking place at our campgrounds. The RedEye team was able to meet every single requirement, which was particularly impressive given the aggressive timeframe and strict budgetary constraints.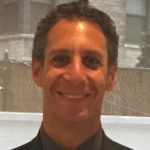 Michael Fermaglich
COO
YM & YWHA of Washington Heights