Attention New Jersey and Manhattan Small Business Owners:
Got The Feeling That You've Outgrown Your Current IT Company?
If so, give us a call and let us show you what fast, friendly and highly-responsive computer support and IT services should be for your small to medium business:
NJ 732-867-8300 | NYC 212-727-5000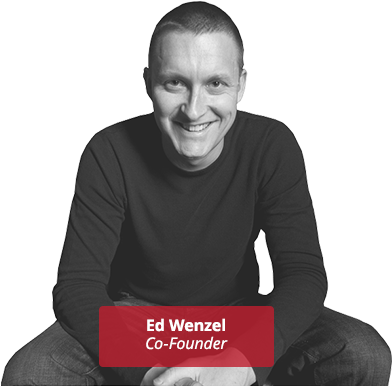 Call Us Today At NJ: 732-867-8300 | NYC: 212-727-5000
4 BIG Reasons Why Businesses in New Jersey and Manhattan
Outsource Their Computer IT Support To Us:
A Message from Our CEO, Ed Wenzel:
RedEye's story starts in early 2005. I had been working for my mother-in-law's company and had just been laid off for the first time in my working history. I was floored, but out of that stressful event came RedEye. Looking back I couldn't be happier (Don't worry, I have a great relationship with my MIL). RedEye was formed by myself and my trusted friend Andrea. We both came from blue collar, hard working families that inspired us to put in the work, to be honest in all things, to listen empathetically, and to put the needs of our clients first. We love our employees and treasure our client relationships. These are our guiding principles and the reason why we've retained 97% of our clients and 98% of our team.
We don't want to be the biggest or the baddest. We just want to make a difference for our clients and employees. It's why we've been successful and why our clients love us.
Give me a call today and let's find out how we can help you.
Not Ready To Call Us Just Yet?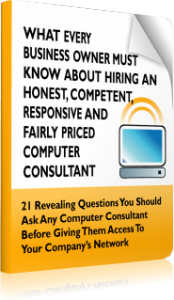 If so, we would at least like to send you a copy of our recently published report, 21 Questions To Ask Before Hiring An IT Team.
Even if you aren't ready to make a change right now, this book will give you important questions you should ask your current IT person to make sure that their policies, procedures and service standards won't leave you vulnerable to expensive problems, lost data, viruses, hacker attacks and a host of other problems.
Simply fill out the form here and we'll send you a copy today!
Complete This Form To
Get Instant Access