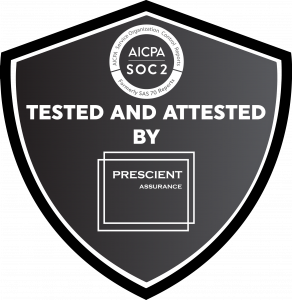 When it comes to cyber security, it is easy for small to medium sized businesses to say "not me", "they are only after the big guys." The reality is that attacks on all networks have been increasing year after year as hackers have become more sophisticated, and small businesses are being affected every day by relaxed or non-existent security policies.
A 2022 study showed that 78% of small businesses would be compromised. With the ever-increasing technological advances, these numbers are likely to climb, posing a significant risk for a potential breach, lost or stolen data, or some type of malicious threat.
RedEye offers our Fully Managed Cyber Security Stack. While each client's needs are individually analyzed, typical items included are:

Ransomware prevention + forensics
Fully staffed Security Operations Center (SOC) + threat hunting software agents
Dark Web monitoring
Detect suspicious logins by employees
Application ring fencing / whitelisting
Multi-factor authentication
Ongoing, customizable end user security training, including phishing simulations
Prevent access to sensitive computers, such as accounting systems
Proactive remediation of the most severe internal vulnerabilities
Vulnerability assessments
Managed Security Information & Event Management ("SIEM")
These necessary items are always part of solution for RedEye clients:
"REMS" (RedEye Managed Services) - Keeping computers and network equipment continually monitored, performance optimized, and updated is one of the most proactive steps to preventing a possible cyber security issue.
Firewall - A common mistake in small to medium business networks is the lack of a business grade firewall solution. Often business owners are unaware of the difference between having a network router and having a network firewall in place.
Passwords - Choosing strong passwords that are not repeatedly used across multiple systems and password protection are proving to be an area that needs attention when discussing network security.
Endpoint Detection & Response - Most people know that antivirus is a necessary component of security, but many people don't realize why its so important until their computer or network is infected with a virus, malware, spyware, or a host of other potentially dangerous issues.
No matter the size of your business, network security is a definite requirement for every business in the digital age. If you are worried or unsure of where to start with an internal security audit, our team can help get you on track.